The facility has been under threat of closure for several years and Compass Support wanted to revitalize the venue, bring in new services and activities to replicate a similar model we have at The Sanctuary. There are a lot of exciting plans for the future which include a makeover, the delivery of a Family Coach project and youth activities ran from the centre.
Falcon Lodge Community Hub is a community building providing a variety of services to those who live & work in the Falcon Lodge neighbourhood. We are open from 9am-9pm Monday-Friday and our facilities host a range of activities such as fitness, dance, music and more. Take a look at our programme of activities here: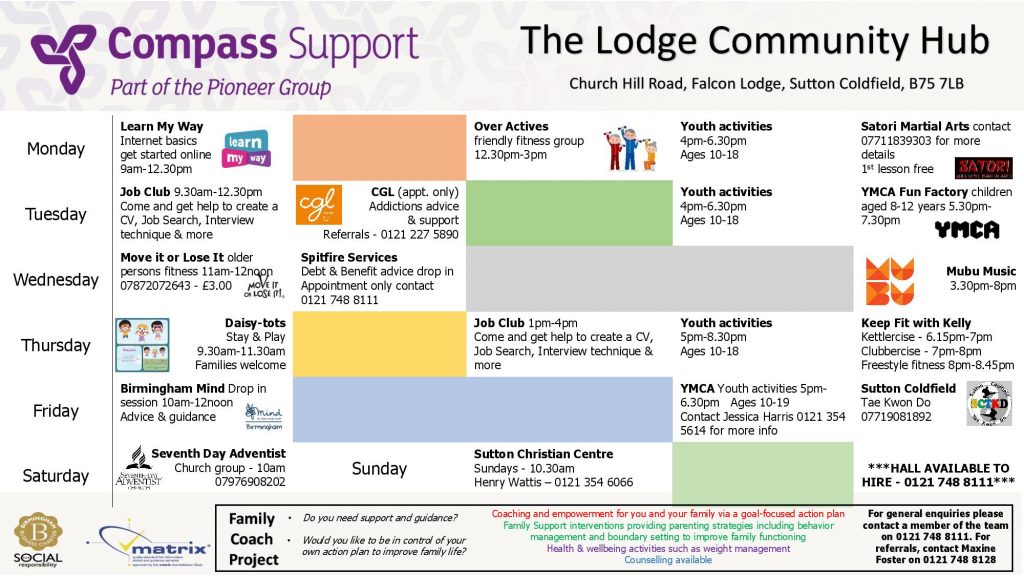 The Lodge Community Hub is also home to the Compass Support Team which includes the Family Compass Project, Employment Support and youth provision.  We also have a variety of rooms to hire for parties, conferences, training, meetings and one to one sessions.
Download our room hire prices here.
Contact us: